We are a trusted cybersecurity consulting firm dedicated to protecting businesses from cyber threats. With our team of experts, we offer tailored solutions to ensure the security and integrity of your digital assets.
We are proudly based in the United States, extending our cybersecurity expertise to businesses not only nationwide but across the globe.
At JVG Solutions Inc, we don't just secure data; we safeguard your peace of mind in the digital realm.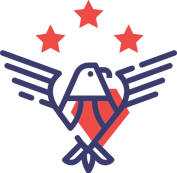 We prioritize the unique needs and goals of our clients, providing personalized cybersecurity solutions tailored to their specific business requirements.
Continuous Monitoring and Response
Proactive Threat Detection
We employ advanced technologies and methodologies to proactively identify and mitigate cyber threats, ensuring the security of your digital assets.
Our team of cybersecurity experts continuously monitors your systems, promptly responding to any potential threats or vulnerabilities to minimize the impact on your business.